errrrmmm... korg main la mmorpg game on9! terbaikkk...
dluuu.. aku maen rs(runescape) quality agak dasat ar trok.. tp skang.. lepas aku quit.. makin elok suda...
erm... dlu game ni best gile do!! be4 die update... utuk menjadikan game ni lebih SELMAT konon! mende makin merosakan!!! budus jagex!kalo tak... sronok lg aku bermain skang... membunuh org.... menipu org :) tp ape nk bwat.. jagex nk update jgak..
errrm..
haaaa!! ade 1 gambar... org melayu runescape plg powerrr name dia ape tah =.=" tp kerek oo...
kalo korg rase nk main.. main ar... senang je.. tp freetoplay boring... korg main la paytoplay.. best glee oo world map dia besarrr banyak barang.. banyak quest... erm... kalo korg main.. join clan afiat2020 clan lord dia friendly.. tp..... general die.. motherfuckerolfshitbitch so fuck celake sombong perangai setan = BATRAHIM = sebb dia la ramai kawan2 aku quit dr clan melayu tuee.. so.. aku join clan lain.... kalao dlu... time UNITY(clan melayu) masih baru... melayu malaysia baik dgn melayu singapore... tp... lepas singapore agk tinggi skit... mule la lanci... ramai melayu malaysia kuar dr clan tuee... sebb general ramai org melayu singapore... dlu pena unity berlaku zaman kegelapan...
time tueee... erm... clan tue kosong... clan lord afiat2020 ( haikal) beri rank kpade unknown and newbie to clan.. so.. ramai old member protest... tp.. the fuck BATRAHIM kate biar ar.. sebb kawan dia... so... itu la buat ramai org tak ske sgt... bg org2 baru main... mungkin tak tawu... :D
ty to my friend burnt90(iqram) pro malay malaysia ! and hellsk8r360(amjad) pro hunter ever! top 50 in the world..haa tgk ar vid promote unityy




errrrm ape agi ek... errrrm.. kalo runescape tempat terbaik bg paytoplay nk carik duit kat sini la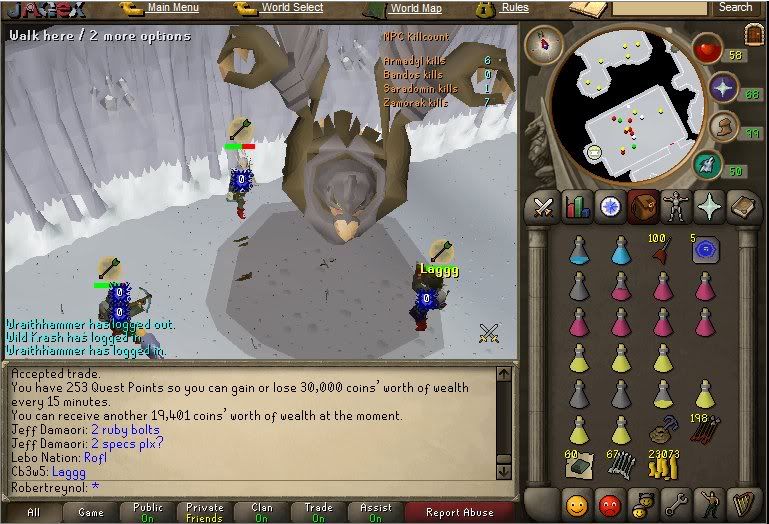 ARMADYL GOD WAR DUNGEON

errrrmmm.. ape lg ekkk? haaa...
dkad runescape... kalo antara clan. kite lawan clan war....
so... unity wakil malaysia kalo nk lawan antara negara :D
so.. high lvl only can join. :D.
this event every year ade... mase aku main dlu...
kite org lawan dgn singapore... SENGIT BHAIIIII... 3 round kangkadang mng kangkadang kalah... dorg kuat sebb ade 1 clan ni...
clan ni kumpul sume lvl tinggi kat singapore dan malaysia dan philines ...
name die SOK (sorrow of knight)
kalo lawan phinoy lak ( philipines) dorgg kuat gile ooo seb baek ade singapore tolong kite :D
dorg phinoy terkenal dgn clan ape tah =.=" lpe suda...
tp.. yg paling kelakar sekali ar...
lawan india...
HAHHAHAHHHA
SO BAPOKEST EVER
lemah gila!!!!!
lawan singapore 1 round amek mase 1 jam..
lawan dgn india... 1 round 15 minute!!! HAHAHAHAA
LOPEK GILA!!!!
nk tgk vid kite org lawan?





itu baru india... belum tgk POLAnd...hahaha..
macam2 oh kite org lawan >.< href="http://www.runescape.com/">runescape

so... sbagai pnutup.. tgk vid ni.. aku sendiri bwat :D


AZA DI SINI

- by akir
"run+escape = a pussy..."